Yes, if required, you can create your own form to link with your Phish Templates. You have the option to create a brand-new form to suit your needs, or to edit an existing form.
To do this, navigate to Step 2 Phish Content within the 'Phish Creation' option.
1. Adding a Landing Page to a Template
Select your template, and click Yes on Attach Form Data and then select Preview/Edit Form: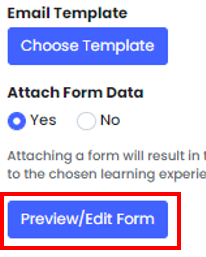 You can now begin to edit the suggested form: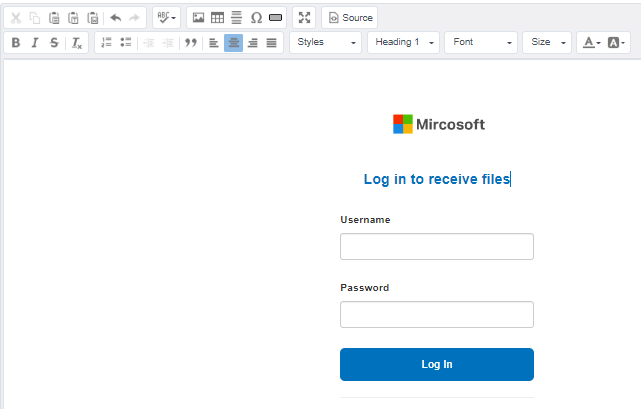 2. Adding a Landing Page to a 'Create your own Phish'
You can select from the Available Forms section and either choose to use the form as is, or customise using the 'Basic' or 'Advanced' customisation options.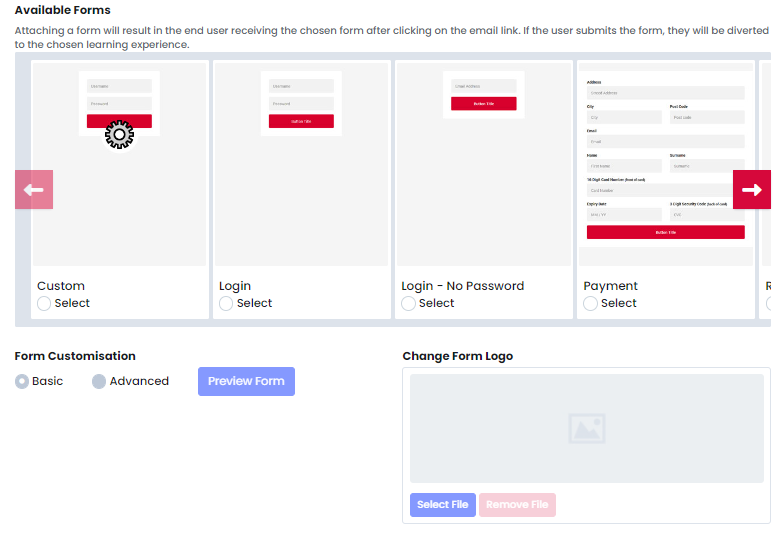 Basic Customisation: This option will allow you to upload a logo, but only to the selected form.
Advanced Customisation: Allows you to customise the entire form as required. Follow the guidelines available within the Form Editor when choosing this option.
3. Create a New Form
Select the Custom option, and click Preview/ Edit Form: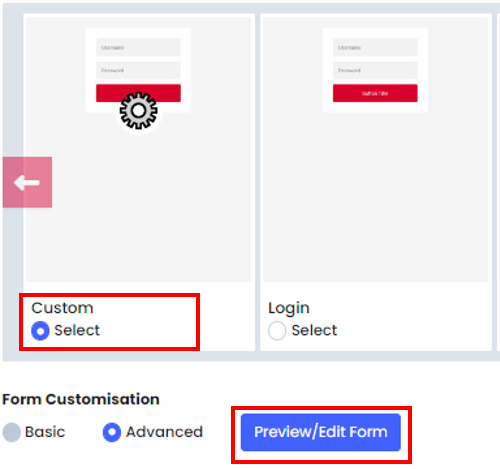 The Custom Form Editor will now open, allowing you to create your form. Ensure you follow the set guidelines when creating a new form.