4406917308433
Get instant support with our search!
Back to all articles
How to View Course Completion Status for Users
To view course completion status, you first need to navigate to Reporting>Learning>Overview: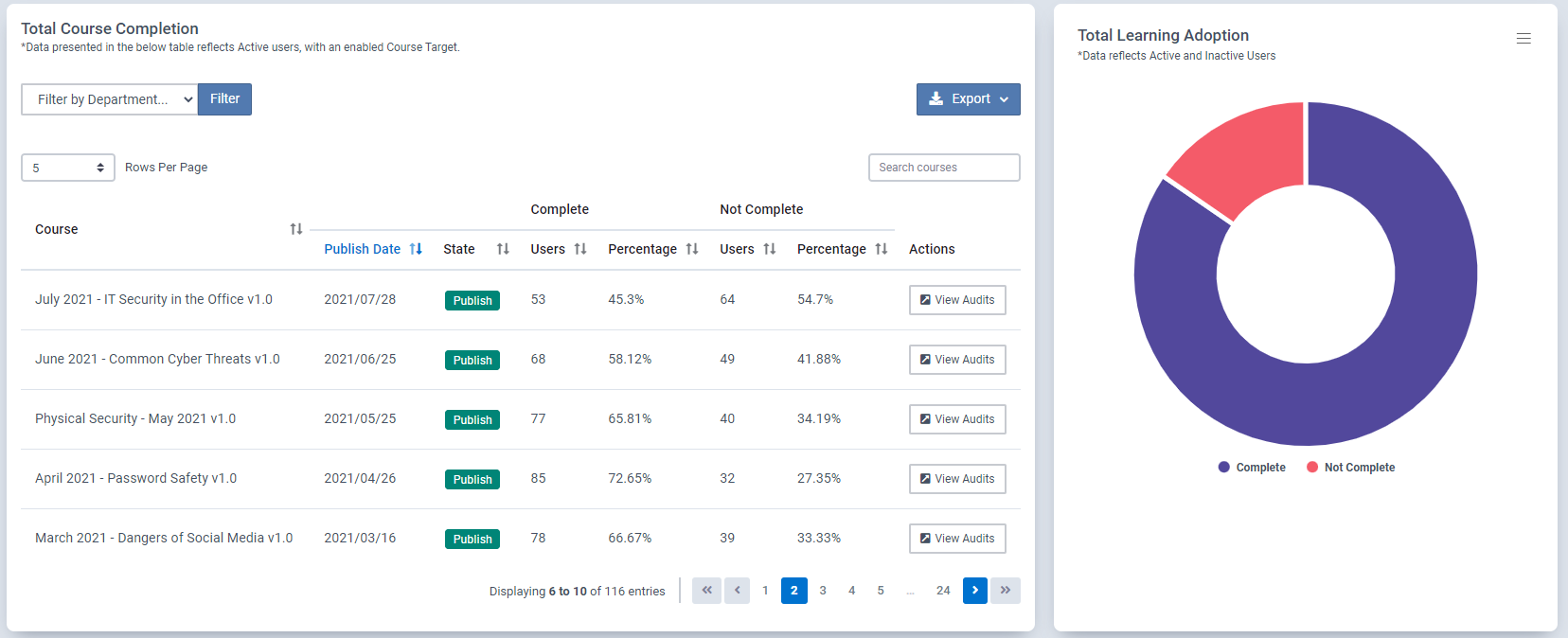 Locate the required course from the Overview Summary table, and click View Audits.
Within the Overview Audit Table, you can view all Audits for the course, or you can search for required users by entering their email address or name within the search area.