4406630088721
Get instant support with our search!
Back to all articles
How Do I Send Privacy Assessments to Recipients for Completion?
To send a Privacy Assessment to recipients for completion, you first of all need to create a program, and then add a template to it. (See article: How Do I Create a Privacy Program?).
If you already have a program created, click the Privacy>Programs>Action button to the right of the program, and then click View. Your program might have one or several Privacy Assessments already added to the program which can be seen within Step 1 of your program:
To assign any of the assessment templates to a recipient, navigate to Step 2 of the program, and click the Assign Recipients button:

A pop-up window will appear that will allow you to select the template and search for the recipient(s) within the organisational structure. If you cannot find the recipient(s), you will need to add them to the Organisational Structure. (See article: How Do I Create an Organisational Structure?).
To select a recipient, click the box to the left of the recipient's name. If you are looking to assign the assessment to all recipients within a particular folder, simply click the folder name, and everyone within that folder will be selected: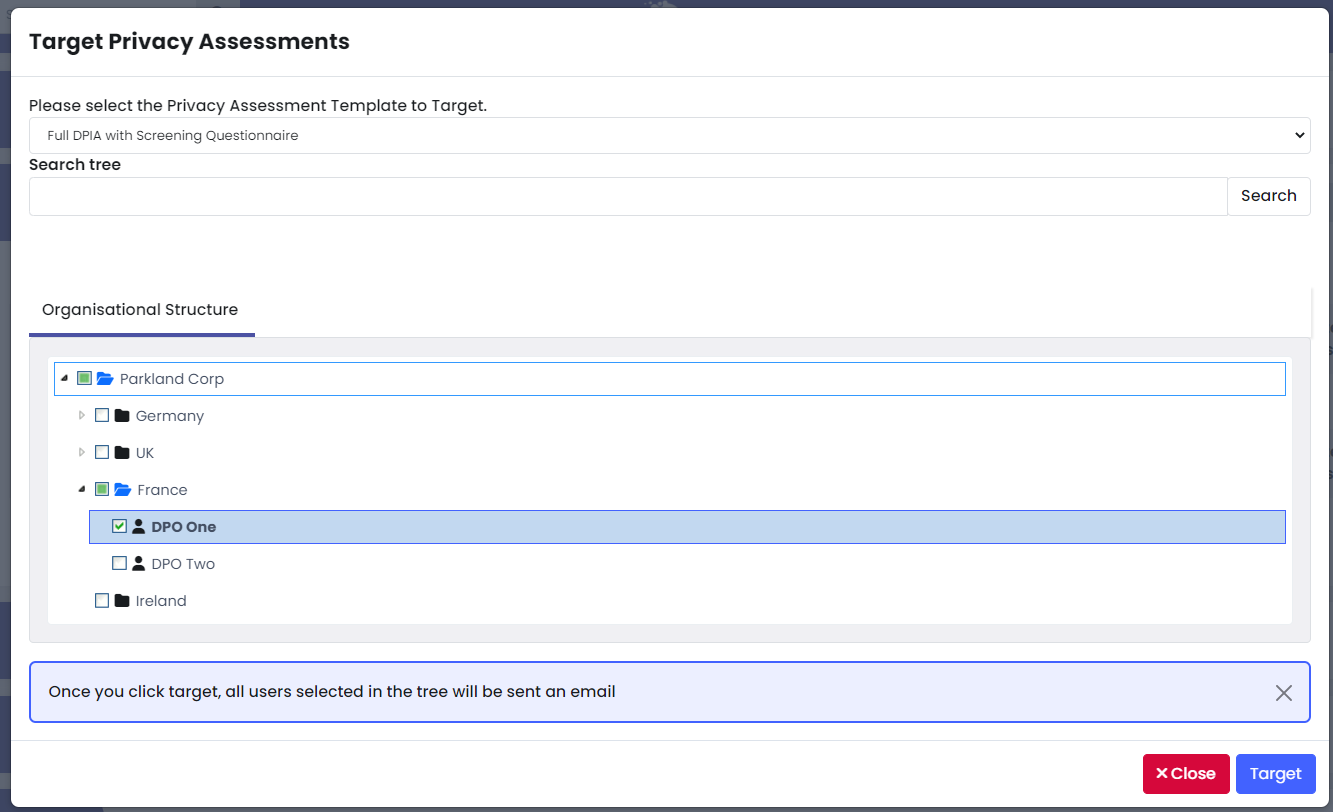 Please note: Customers who use SCIM user provisioning will not have access to the Organisational Structure, and will instead be provided with a list of internal or external users to search for, and assign Privacy Assessments to.
Once you have selected all of the relevant recipients, click the Target button. At this stage, all selected recipients will receive an email to their inbox asking them to undertake the assessment.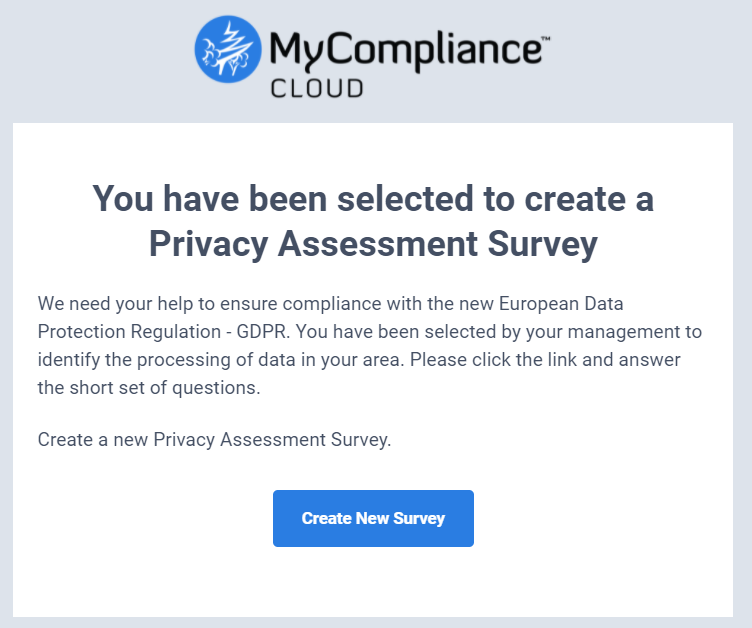 Related Articles