4406121465873
Get instant support with our search!
Back to all articles
How Do I Attach a Nano to a Learning Experience?
Learning Experience capability has been enhanced to enable the merging of a MetaCompliance nano with a HTML-type Learning Experience; or, you can create your own Learning Experience and link this to a MetaCompliance nano – double the training for any users that click on a simulated phish within your Organisation!
Follow the same steps for Phish creation, then navigate to the Phish Content>Learning Experience tab to attach a MetaCompliance nano.
Option 1- MetaCompliance HTML Learning Experience
Select your preferred HTML Learning Experience from the grid, and click Copy HTML:




Note that not all templates can be edited. If you have selected an editable template you will receive a Success Notice:




Navigate to the Create Your Own Learning Experience option to now embed a MetaCompliance nano:




The HTML template that you selected is now fully customisable, allowing you to make any required edits or changes. (Note: Any changes you implement should be mobile compatible to ensure all users can view correctly.)


Select the required nano from the Attach Nano drop-down:


The selected nano will appear directly below the HTML Learning Experience for any user that clicks on the phish.
Click View Example to see how this will appear for your end users: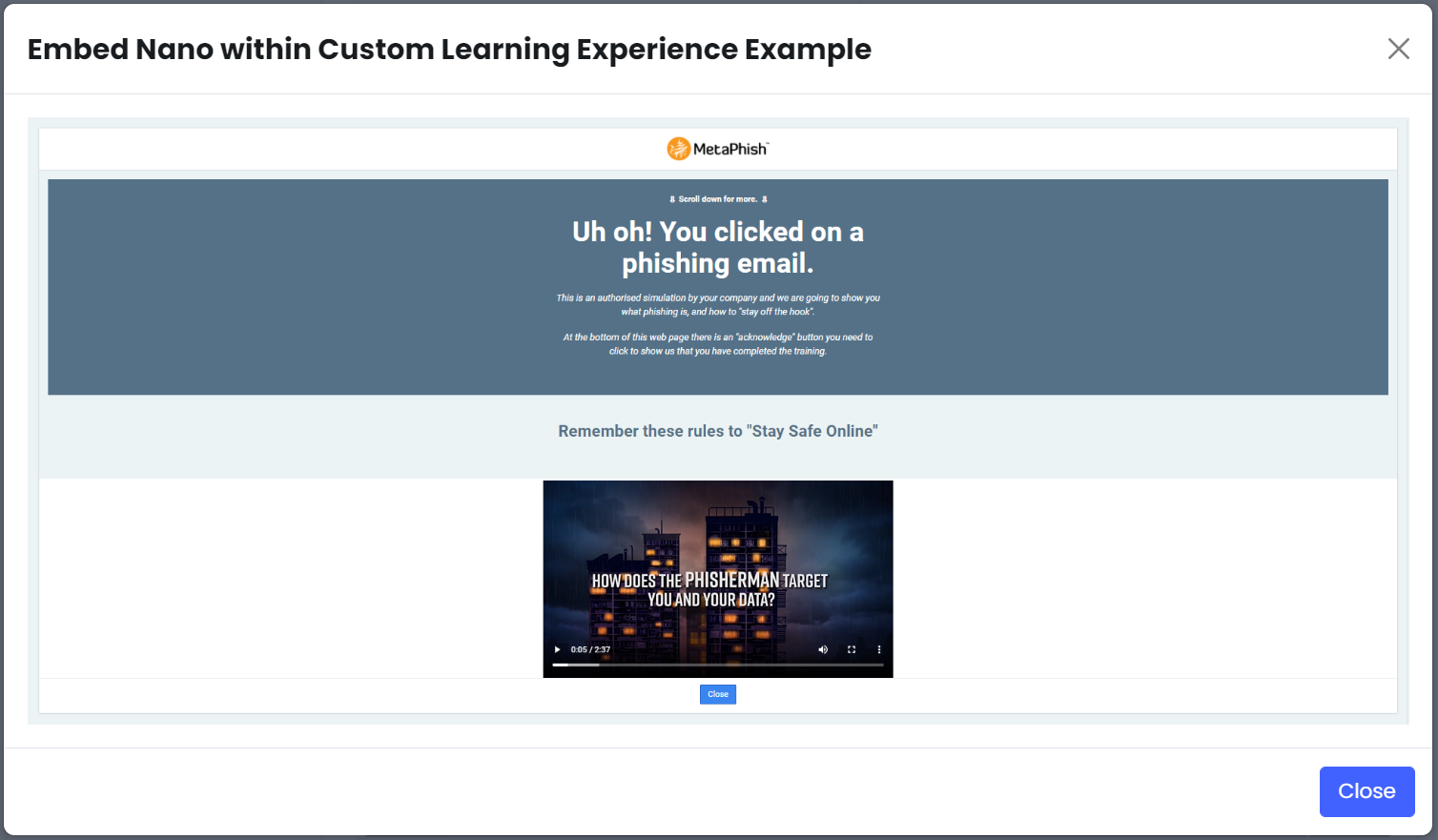 Option 2 - Create Your Own Learning Experience
Navigate to the Create Your Own Learning Experience option to create your own Learning Experience, and embed a MetaCompliance nano within this: