4406103108241
Get instant support with our search!
Back to all articles
How Do I Create a Privacy Program?
To create a Privacy Program, navigate to Privacy>Programs>Create New.
Under Step 1 of the Program (i.e. Program Details), enter the program Name (typically a department or business unit), Description, Start & Due Date.
Next, add your Privacy Assessment Template(s), and your Program Owner(s) & Reviewer(s). Then, click Save.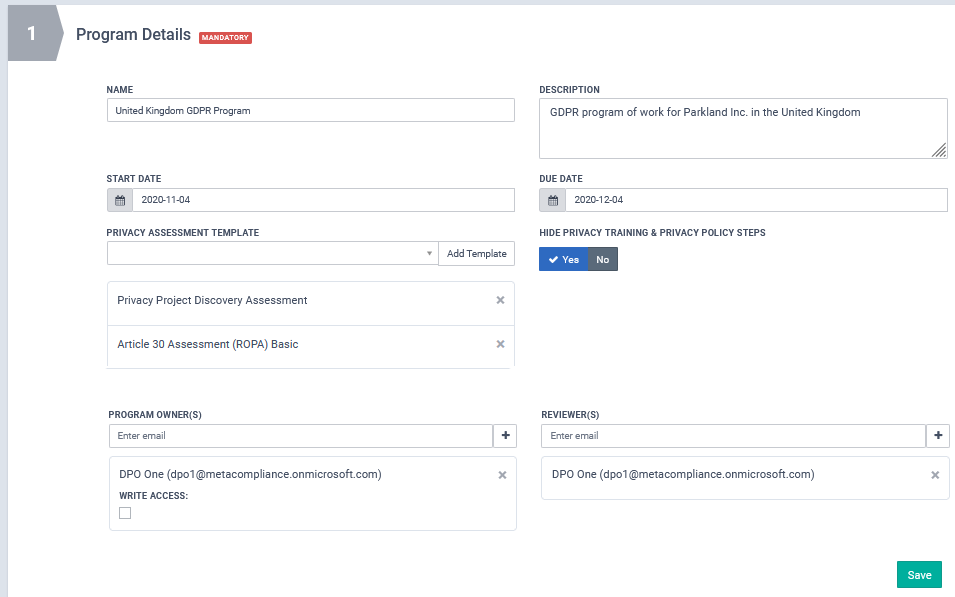 If you see any warning messages upon saving, please ensure you have (a) completed all of the fields, (b) clicked the Add Template button, and (c) correctly added the Program Owner(s) & Reviewer(s) by clicking the 'Plus' symbol (+) beside the email addresses.