16859536598033
Get instant support with our search!
Back to all articles
How to Resolve and Reopen Comments on a Privacy Assessment Question
As a reviewer, you have the ability to ask the respondent questions within a Privacy Assessment via the 'Comment' feature. If you are satisfied with the response provided, you may want to 'resolve' the comment to ensure the respondent is aware that no further action is required. 
A 'Resolve' comment button will be available for any comments that have the status of 'Open'.

To resolve the comment, simply select the green 'Resolve' button. 
Please note, this button is only available for reviewers. Assessment Respondents (end users) will not have the ability to resolve a comment.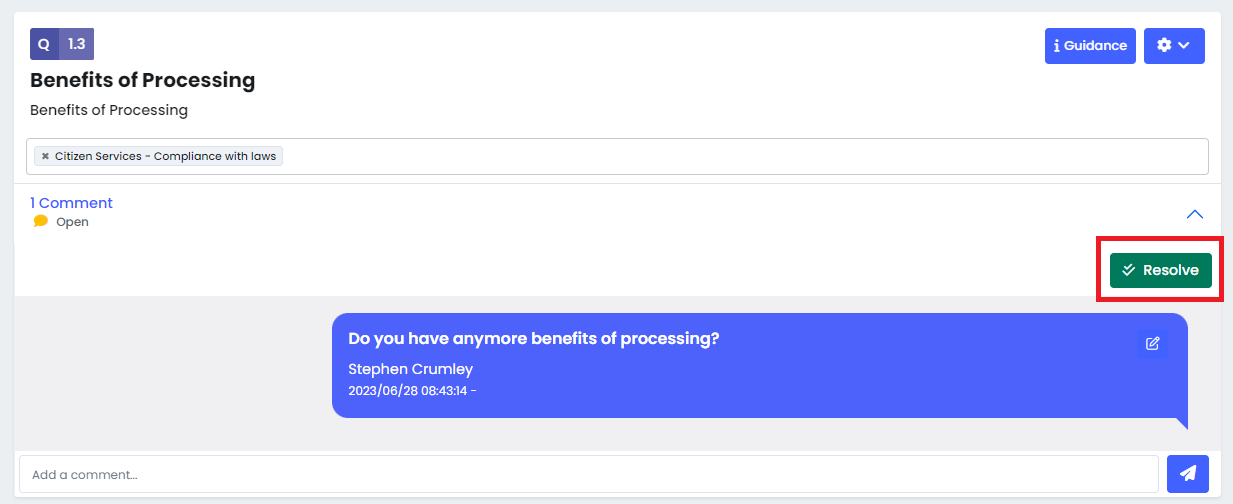 Once the comment has been resolved, a Success Notice will appear, and the status of the comment will change from Open to Resolved. 


Comments can easily be reopened by clicking the 'Reopen' button. Again, similar to the 'Resolve' button, this will only be available for reviewers.