13484650232849
Get instant support with our search!
Back to all articles
How to Add Further Content to a Campaign Template
To add further content to your template, you first need to navigate to Campaigns>Campaign Templates: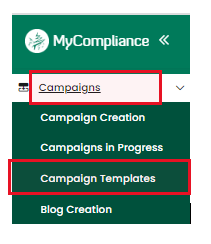 Choose the template you would like to use by selecting Preview Template:

Next, select Use Template: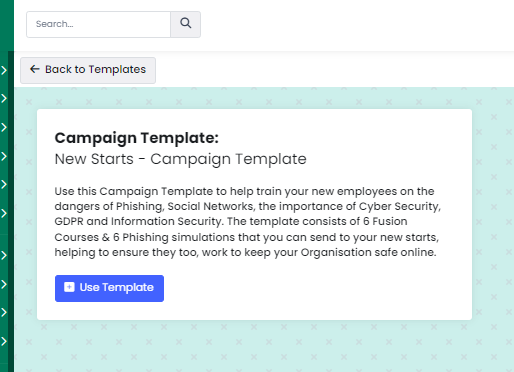 From here, you will have the option of rewording the Campaign 'name' and 'description'; once actioned, click Confirm.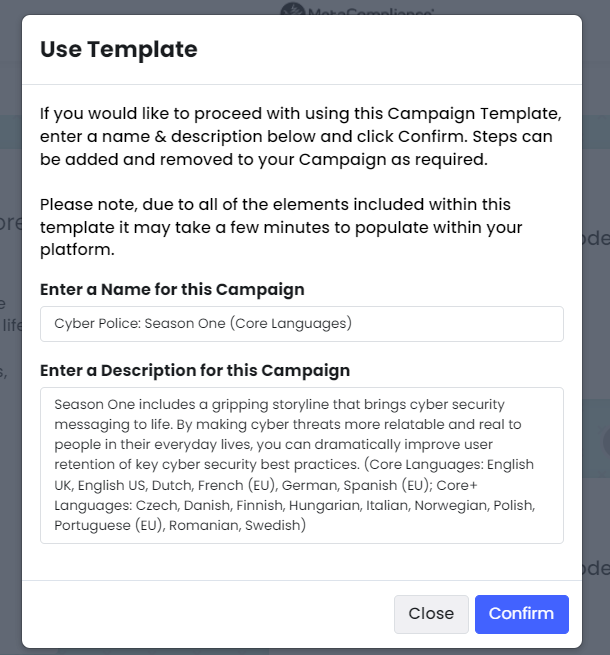 Navigate to the Flowbuilder, and choose the pre-created content by selecting from the Choose by Type.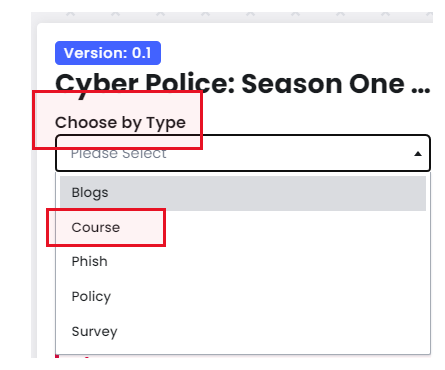 Follow this by selecting Choose Course>Add Campaign Step from the dropdown:
Your next step is to select the date and time for each piece of content.
Now, navigate to Targeting and choose your target audience.
Select Publish Changes.