13325992940433
Get instant support with our search!
Back to all articles
Email-Based Users: Renaming a User Group
You can rename a User Group at any time, and this will not impact any previously targeted content.
Navigate to User Management>User Groups:

Check the box of the Group you wish to edit, and click Edit Group.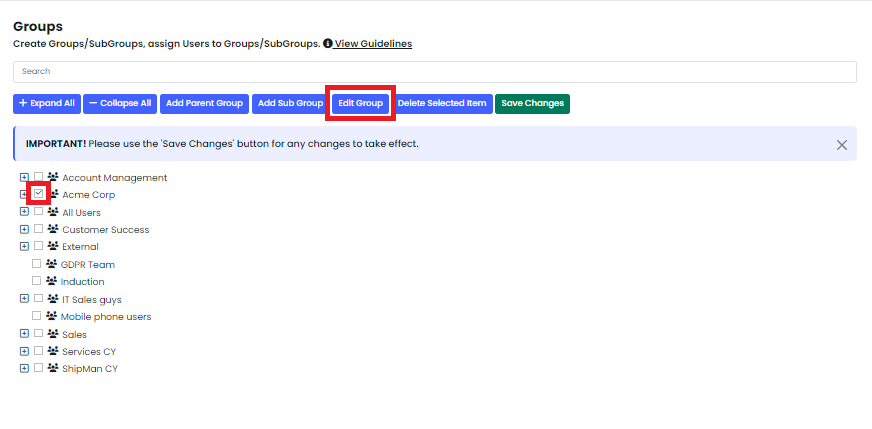 Next, enter the new Group Name, and click Save Changes to ensure your changes take effect.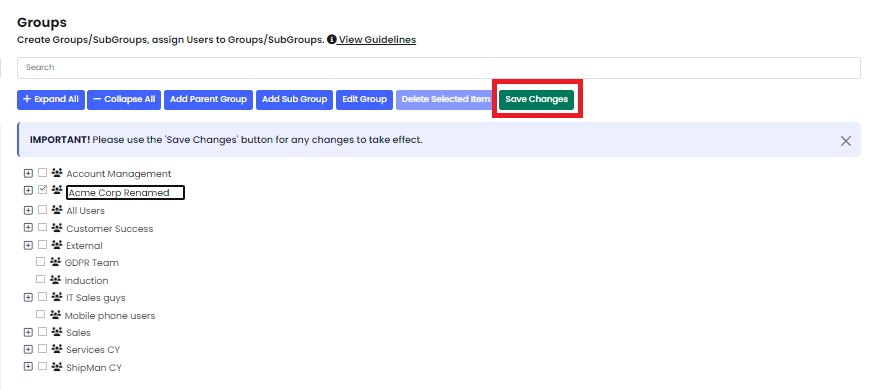 This Success Notice will confirm your changes have been saved.