Within Fusion Course creation, there is an option to filter content by 'Oldest'. (You may wish to use this to view historical Learning content on the platform that you may have seen/used previously.)
First, select which 'Learning' element you would like to use.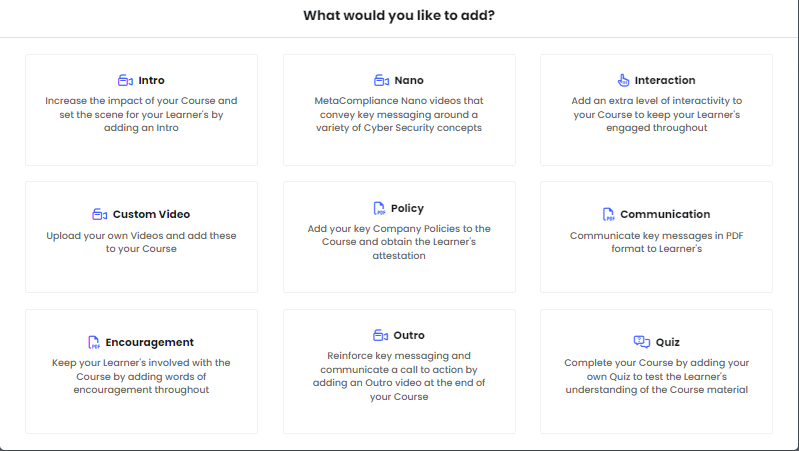 Once you have accessed your chosen Learning element, use the Sort and Filter menu (left-hand side) to sort by Oldest.