13079313116817
Get instant support with our search!
Back to all articles
Can I Make a Policy 'Private' after it has been Published?
If you've published a policy, and then noticed that it has appeared in the Compliance Library of all users instead of just those towards whom it was originally targeted, this will have happened because Make Policy Private was not selected when the policy was first uploaded. 
You can rectify this by accessing the relevant policy via Policies in Progress: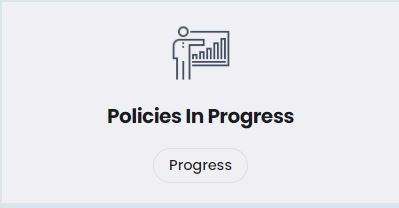 Next, select the Options tab:

Then, Make Policy Private:

To finish, click Update Policy: