To ensure users are completing their assigned courses in full, you can enable the universal setting Disable Fast-Forward to prevent users from fast-forwarding on video elements.
Navigate to Settings>Company Edit>System Settings to enable this option.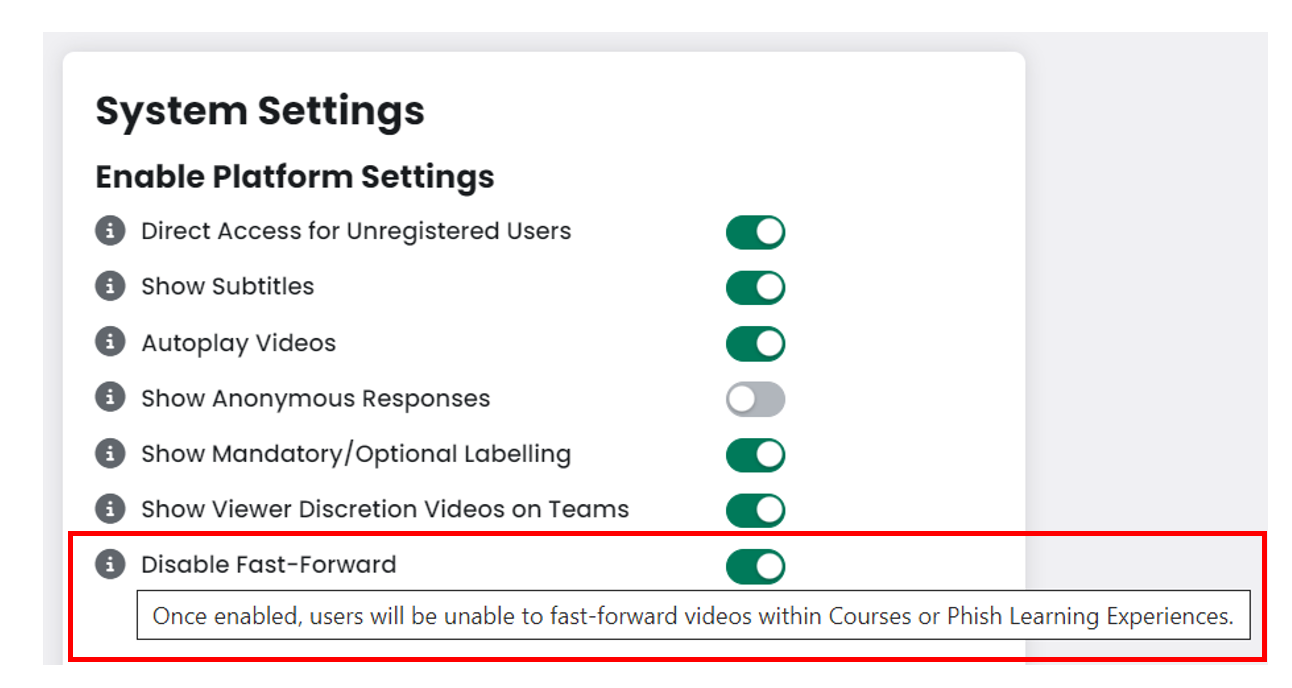 Once enabled, users will be unable to fast-forward any mandatory video elements within Fusion Courses or Phish Learning Experiences.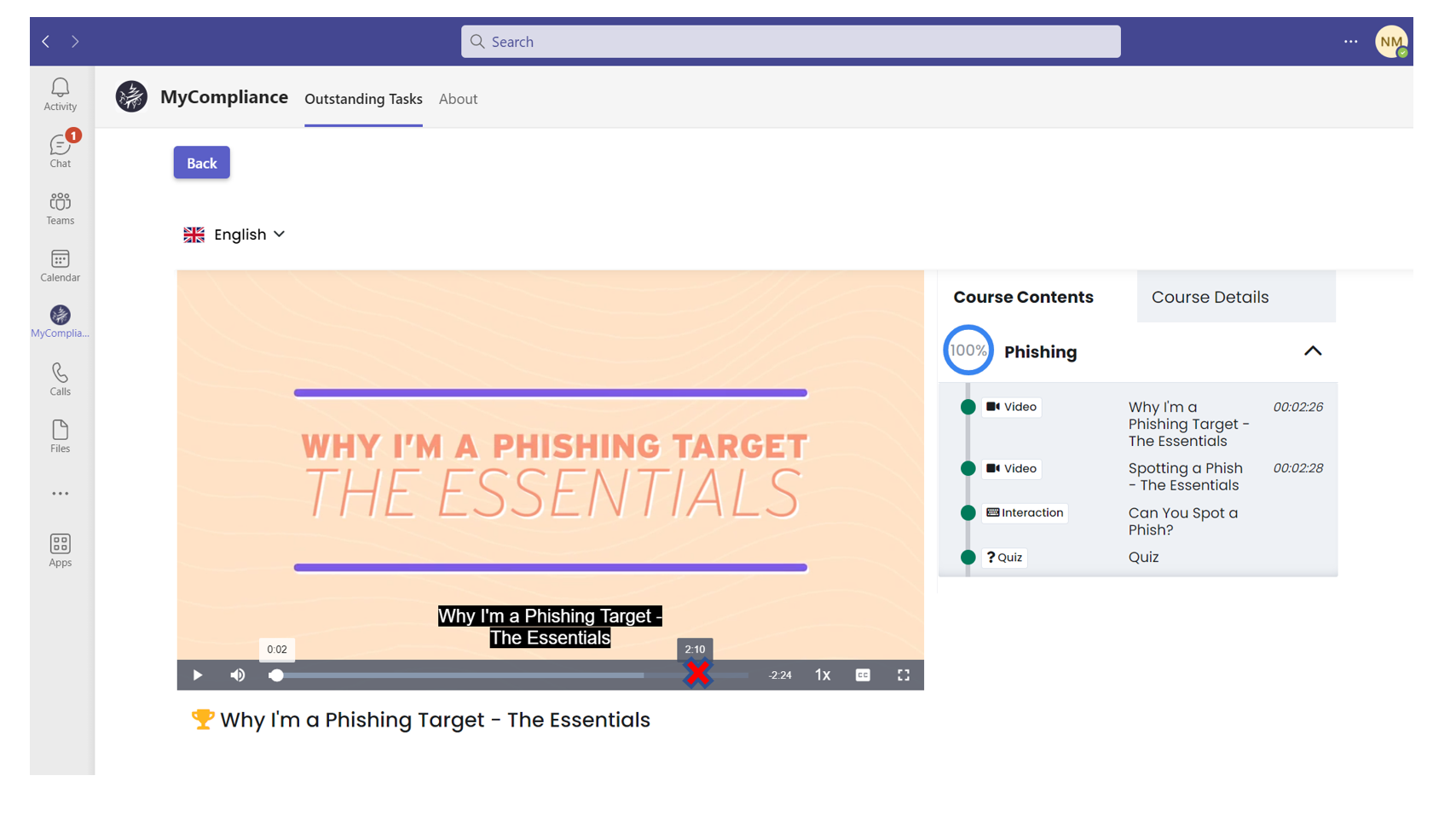 This option does not apply to Optional videos that are public within the MyCompliance Library, i.e. videos that have not been created as a Course, or when viewing any videos within the Fusion course creation tool.