12711996197137
Get instant support with our search!
Back to all articles
End User - Can I Change the Language on my Course?
When you view your course, if it has been created as a multilingual course, you will have the option to select your preferred language from a drop-down list of available languages: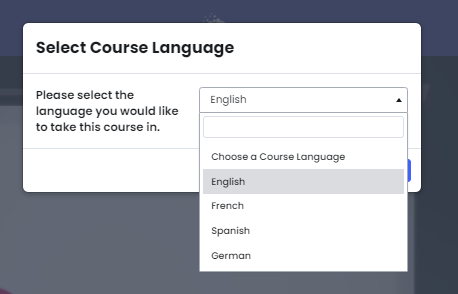 If you select the wrong language, you can switch your language by selecting the Switch Language button (bottom right-hand corner). If you select this, a notification will appear to let you know that all current progress will be lost, and that you will have to retake the course from the beginning.
If you are happy to accept, you can proceed and choose an alternative language.