10872652619793
Get instant support with our search!
Back to all articles
How Can I Edit/Delete a Blog that I have Created?
Internal blogs can be edited or deleted by any admin who has access to the platform. 
To edit or delete a blog, you first need to select the relevant blog within the Existing Blogs area. (Please refer to article Can I Create Blogs? on how to access this area.)
Under the 'Actions' column for the relevant blog, simply select the preferred action of either Edit or Delete.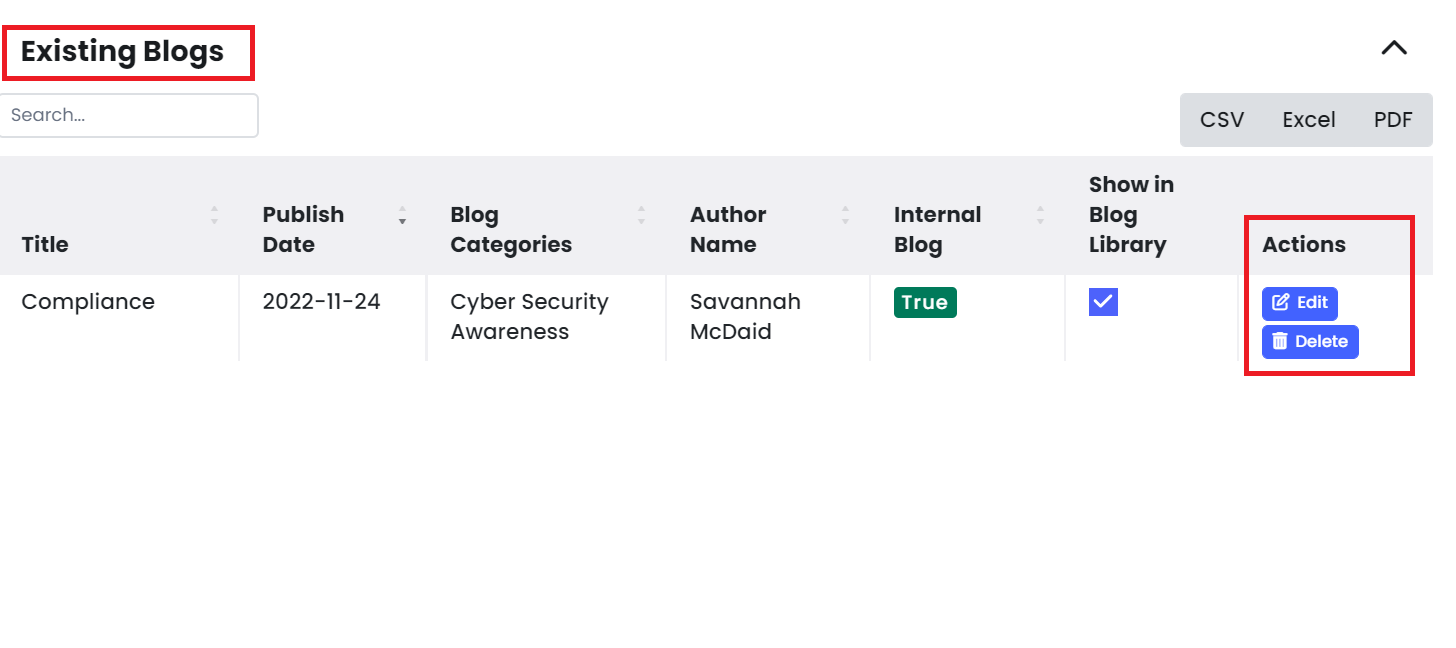 Selecting 'Edit': The screen will populate that particular blog in the 'Blog Creation' area; simply edit as desire. Once finished, ensure to select Save to update and save your edited blog.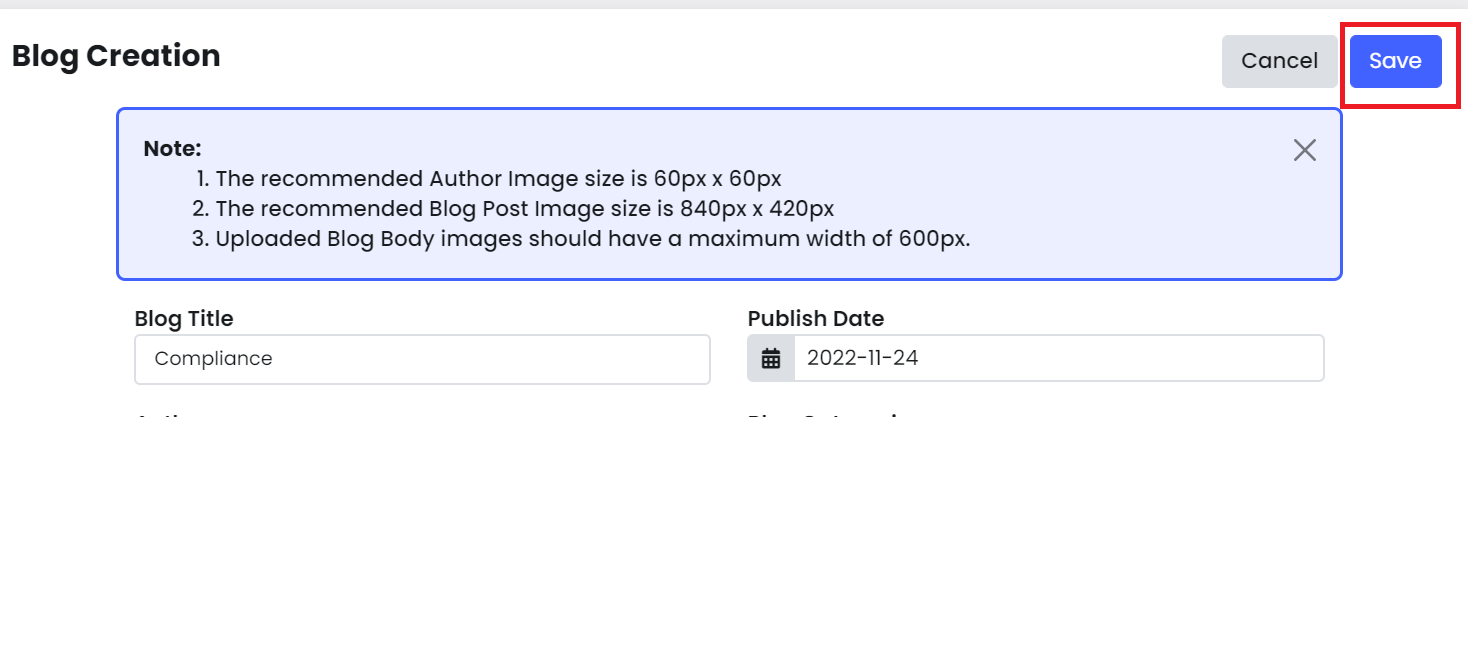 Selecting 'Delete': If you wish to remove the blog completely, choose the Delete option. Select Confirm if you are sure you wish to remove the blog from the Existing Blogs library.