When you are setting up to deliver a Policy, Survey or Fusion Course via MetaEngage, you will be given the option to Show Intro Dialog.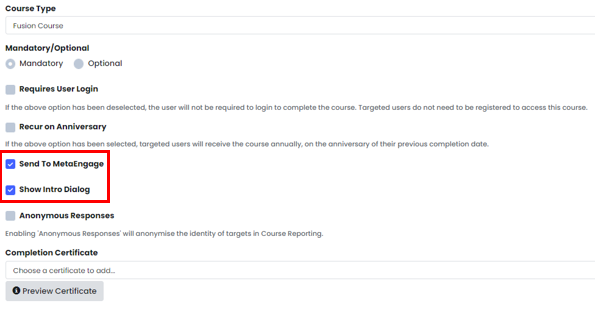 The 'Intro Dialog' is a pop-up screen that appears before the content is delivered via MetaEngage.
You can choose not to show the 'Intro Dialog', which means the content will present immediately to the end user within the MetaEngage window.